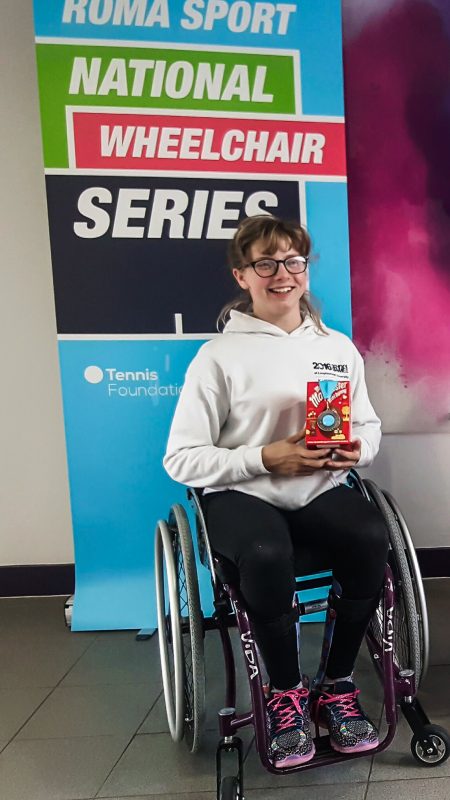 New to playing wheelchair tennis, Abbie Breakwell is already one to watch! The 14-year-old is new to the game, making her competitive debut just last year.
Abbie finished the 2016 season undefeated, holding the titles of National School Games Singles and Doubles Champion, National Junior Girls Single and Doubles Champion and the National Green Ball Doubles Champion. What an outstanding start!
Coached by Martyn Whait, top National Coach for Great Britain, Abbie trains at Loughborough University, Nottingham Tennis Centre, and the Grantham Tennis Club. In 2017, Abbie aims to develop her game further and gain from the experiences of being in contention.
So far this year, Abbie has become the first champion of the Paul Singleton Junior Cup and came runner-up in the RMA Sport National Wheelchair Tennis Series Junior Singles, and was a Semi-Finalist in the Junior Doubles.
Today, we would like to recognise this aspiring athlete by wishing her a Happy 14th Birthday! Aim high, Abbie!
To learn more about wheelchair tennis across the United Kingdom, please visit the Tennis Foundation.