Multi-Sport Wheelchair
The Multi-Sport Wheelchair from RMA Sport has been designed in association with Youth Sport Trust to encourage youth participation in various sporting activities, including basketball and tennis (not suitable for wheelchair rugby). It has been given a four-star rating by Able Magazine.
The wheelchair is made in the UK and is exclusive to Youth Sport Trust. The wheelchair is available in a series of standard seat width sizes that are colour coordinated, making sizes easy to identify by schools and clubs. The flexibility in the options offers the opportunity for young people of all shapes and sizes to get involved in sport.
In Partnership with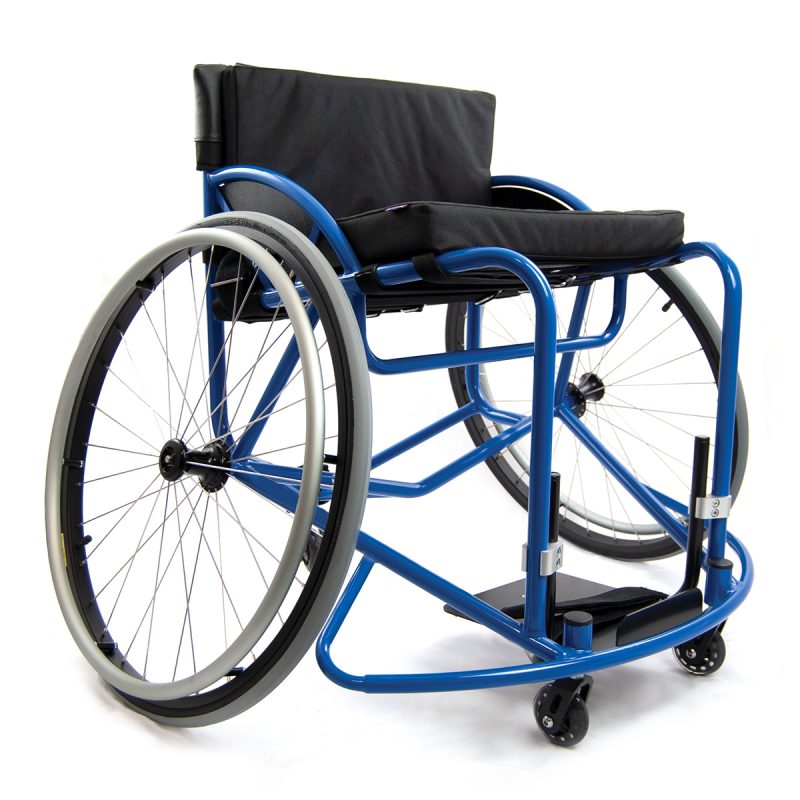 Blue – 460mm/18″ Seat Width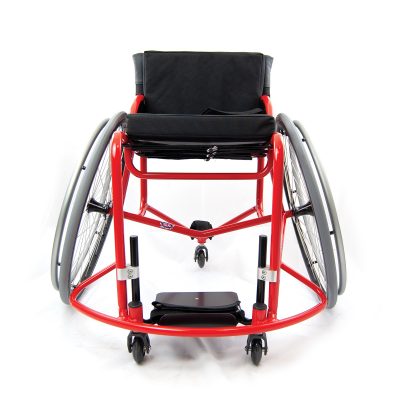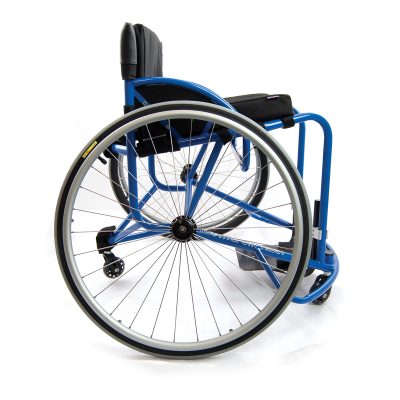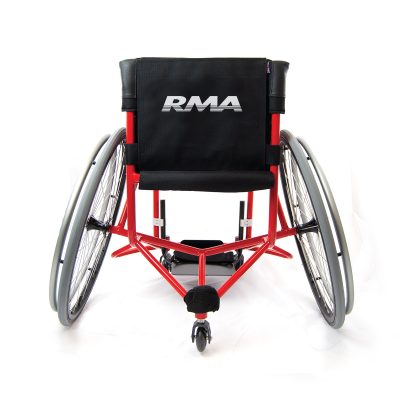 Youth Sport Trust Multisport Wheelchair Technical Specifications
Welded Side Guards.
Adjustable Canvas Backrest.
Steel Frame. Grey Anodised Push Rims.
24″ Quick release Wheels.
72mm Castors Black Anodised Castor Forks.
Adjustable Footrest. Ergonomic 2″/50mm Cushion.
Adjustable Rear Anti-Tipper.
| | |
| --- | --- |
| Seat Width | Frame Colour |
| 300mm / 12″ | Lime Green |
| 360mm / 14″ | Red |
| 400mm / 16″ | White |
| 460mm / 18″ | Blue |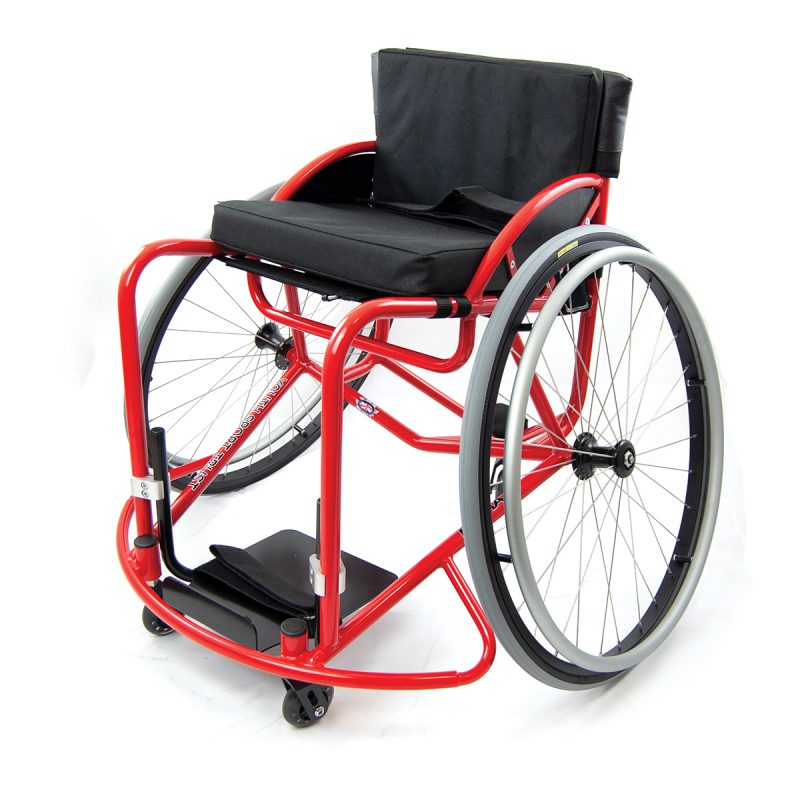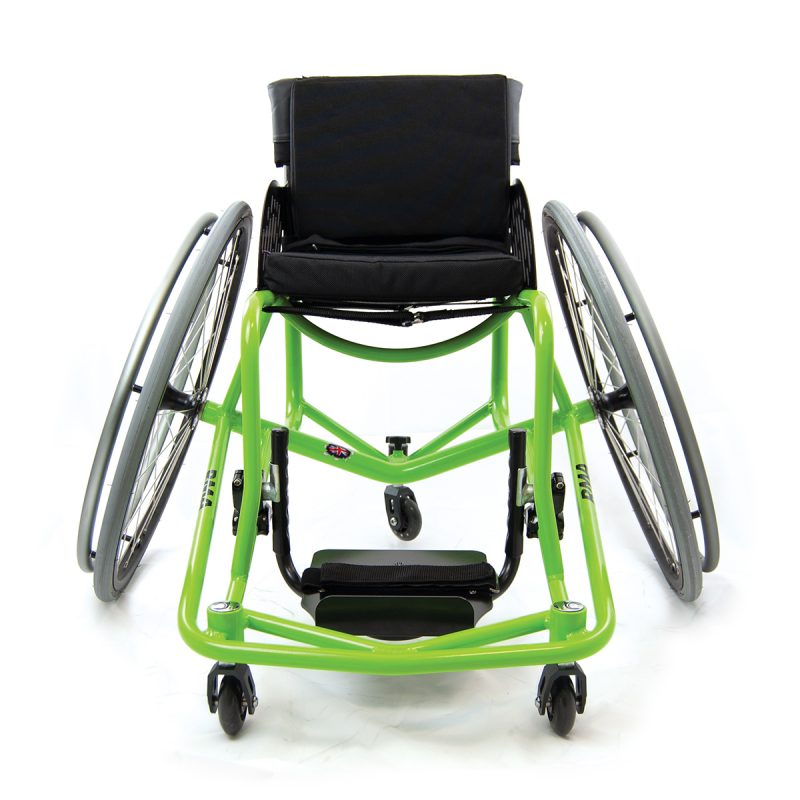 Lightweight Aluminium Multi-Sport Wheelchair
Vented Side Guards.
Height Adjustable Backrest.
Aluminium Frame.
Grey Anodised Push Rims.24″
Quick release Wheels.
72mm Castors Black Anodised Castor Forks
Horizontal and Vertical Adjustable Footrest.
Ergonomic 2″/50mm Cushion.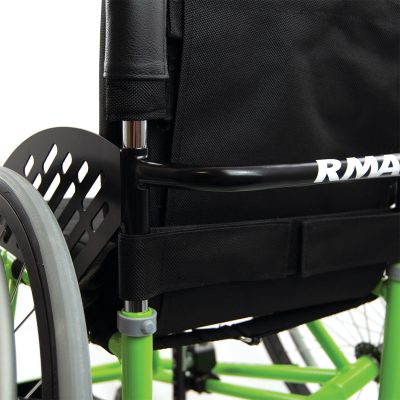 Height Adjustable Backrest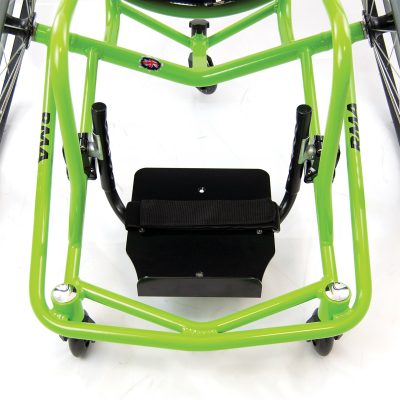 Horizontal and Vertical Adjustable Footrest
Multi-Sport Wheelchair Range
Together with Youth Sport Direct, designing a multi-sport wheelchair began to materialise. Our objective of encouraging youth participation in various inclusive sporting activities meant that the wheelchair needed to be as lightweight as possible to facilitate the enjoyment of the sport. From individual to team sports, the multi-sport wheelchair is the perfect taster chair.
The multi-sport wheelchair is designed, manufactured and tested at our facility in Bridgend, South Wales, and is exclusively available through our partners, Youth Sport Direct. There are four seat widths to choose from; all four sizes have a weight limit of 12st or 76kg. Colour coordinated sizing makes it easy for schools and clubs to identify: 12" Lime Green, 14" Red, 16" White and 18" Blue. The steel frame supports an adjustable foot rest, canvas seat sling, and backrest. Additionally, the multi-sport wheelchair comes with a set of 24" quick-release wheels.
RMA Sport Privacy Policy
RMA Sport respects your privacy. Your personal details will be kept confidential and will only be used to send you information on RMA Sport products and services we offer. In accordance with the Data Protection Act, we require your consent by submitting your details in order to hold your personal details within our systems. Your details will not be passed on or given to anyone by RMA Sport without your explicit permission. All employees who have access to your information or are associated with the handling of that data are legally obliged to respect your confidentiality. If you would like to see the information we hold about you or would like to be removed from any of our mailing lists, please contact our marketing department at RMA Sport York Road, Bridgend Industrial Estate, Bridgend, CF31 3TB, United Kingdom or email us at sales@rmasport.com.