Made to measure, not adjusted to fit.
RMA Sport wheelchairs are designed and manufactured at our facility in Bridgend – South Wales.  We use the very latest technology that includes Contour Body Mapping™, CAD design, Pressure Mapping, Tig Welding and CNC machinery. All of these elements are incorporated into a unique made to measure package for individual athletes offering precise dimensions relevant to their needs.
This allows us to get it right first time – every time.
Our objective is to produce high quality products that utilise the very latest components and accessories to make chairs that allow athletes to have total confidence in the performance of the RMA Rugby products which allows them to focus on their game!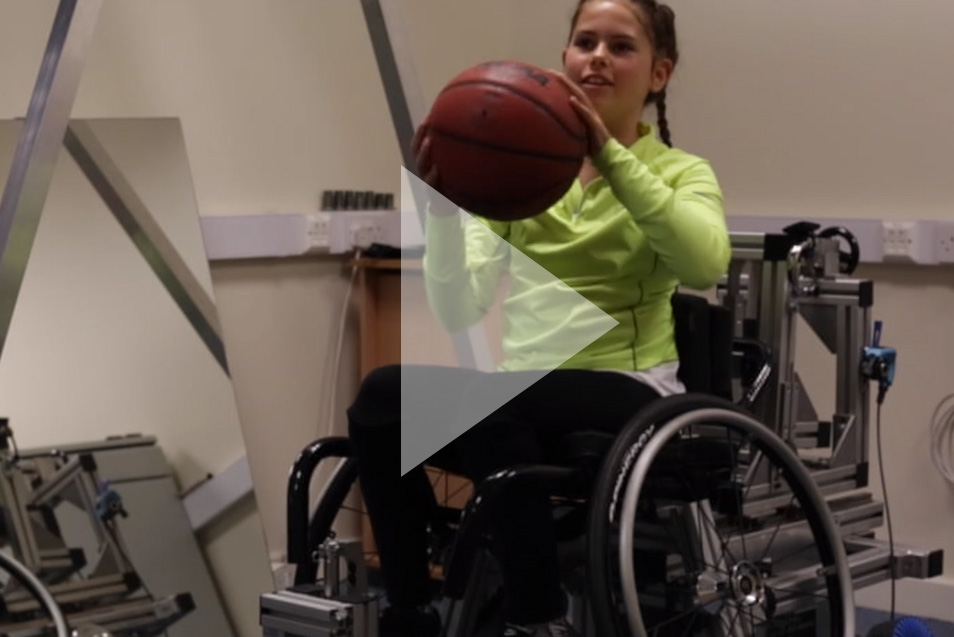 Contour Body Mapping
It is now possible to achieve a users optimium seating position throughutilising our patented Contoured Body Mapping system. This processenables us to record a users dimensions to within two decimal points. This unique procedure is complemented by CAD design which allowsthe user to not only get a feel for the chair but also have a visual of how the chair will look before it's built.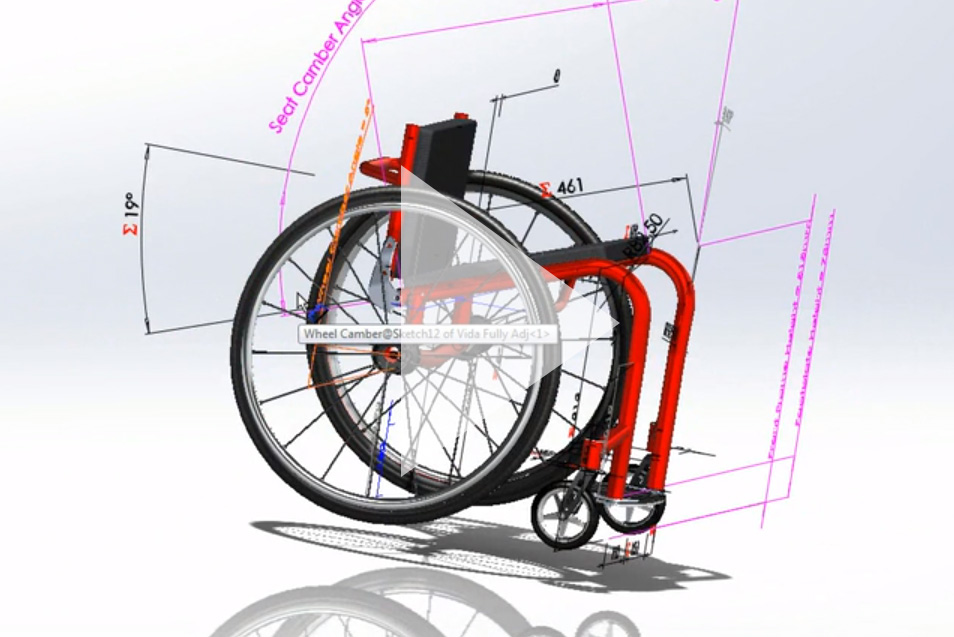 CAD Design & Rendering
Once the measurements have been taken from the Contour Body Mapping session, they are fed onto our CAD system which allows us to show a visual of the chair – in terms of how it will look when it has been built.  The Contour Body Mapping coupled with the CAD visual enables a person to sit in their chair and see it before it has been built. CAD then produces a "cutting list" which is unique to every individual – a file is created for each person who is fitted for the Vida and stored on RMA's computer system.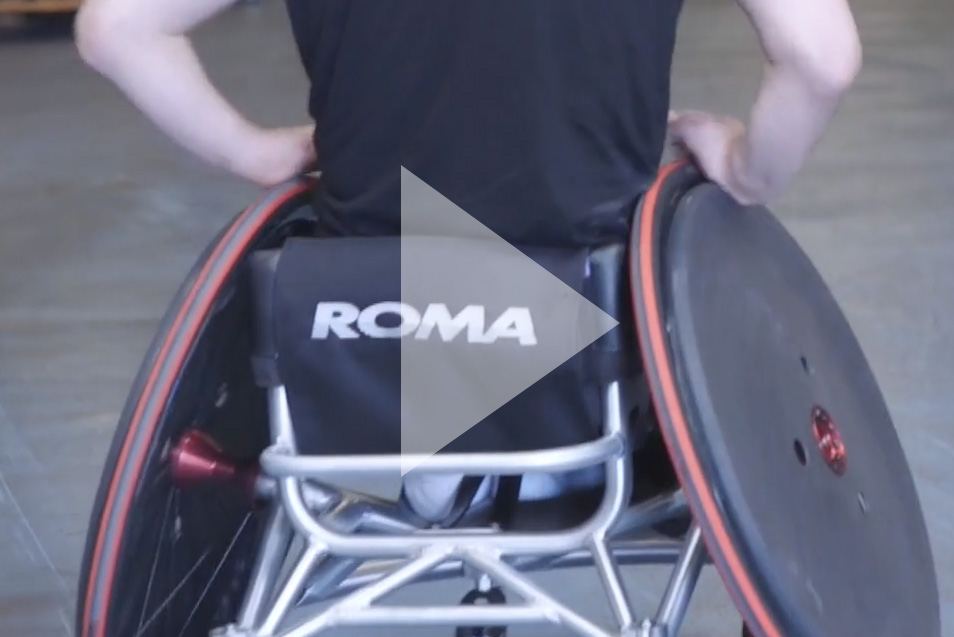 Second Fit & Sign Off
RMA provides a unique service that offers an individual the opportunity to return to the RMA facility to try the product in its "tacked" stage/format. This means the chair is welded to approximately 80% which makes it possible to make small alterations if a person doesn't feel the chair is 100% right for them. Once approved the chair is completed – the build time from conception to completion is between 4 to 6 weeks.
Rolling Road & Testing
When we decided to test our first Vida chair we were forced to ship it to the TUV test facility in Rheinland Netherland BV as we were unable to find a UK test house. This led us to consider the future development of our Vida range of chairs and the extensive testing that would be required if we are to produce the best chairs available.
A decision was taken to invest in in-house facilities that would enable us to carry our destructive testing of not only our own frames but all component parts we consider using. If a part is fitted to our chair you can be assured that it will have undergone our own extensive testing and that it meets the rigorous standards that we set before it will be used on one of our chairs.