Success for Team GB at the 2017 Mainhatten Cup!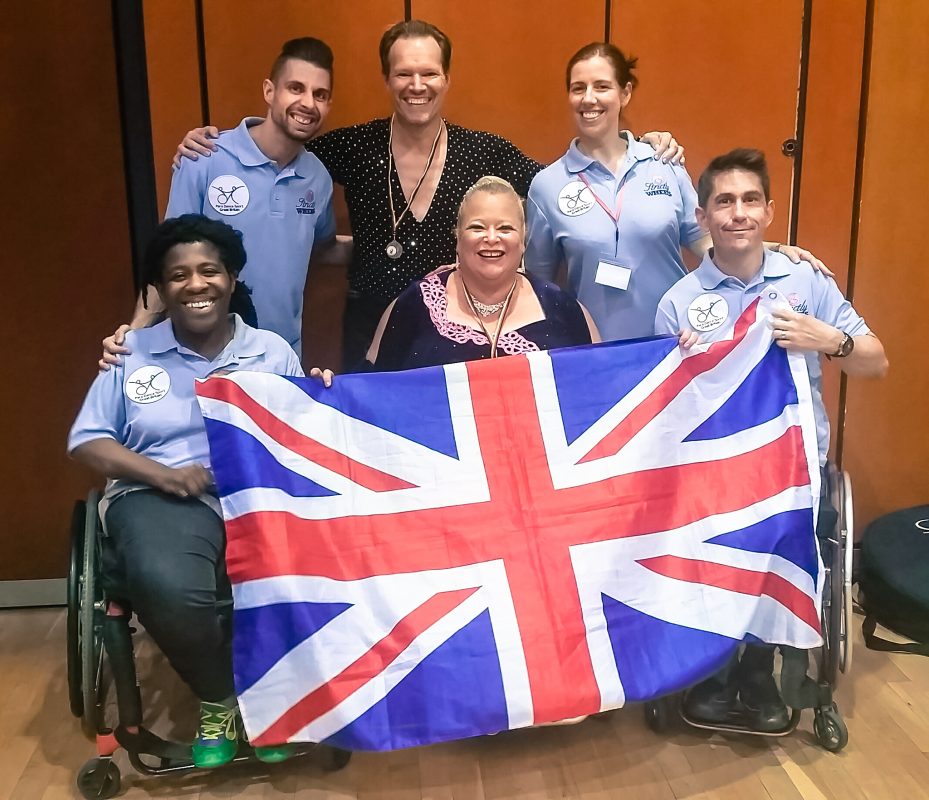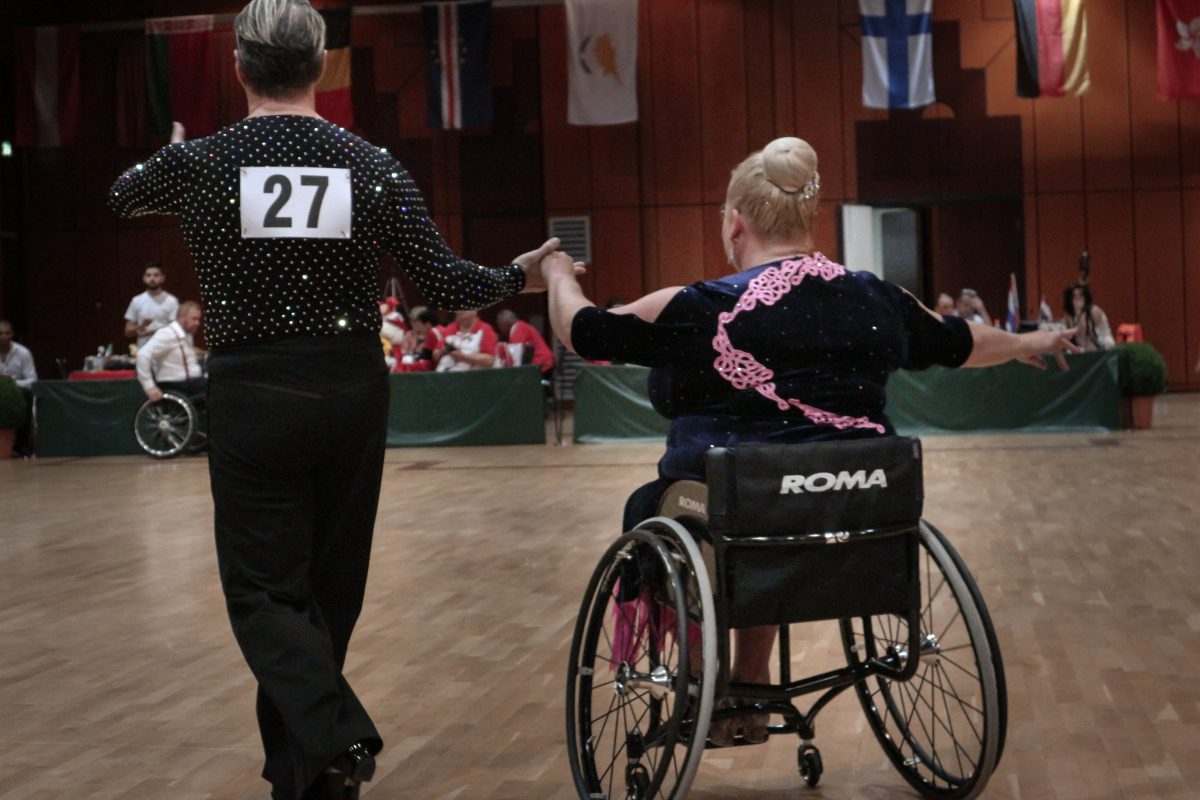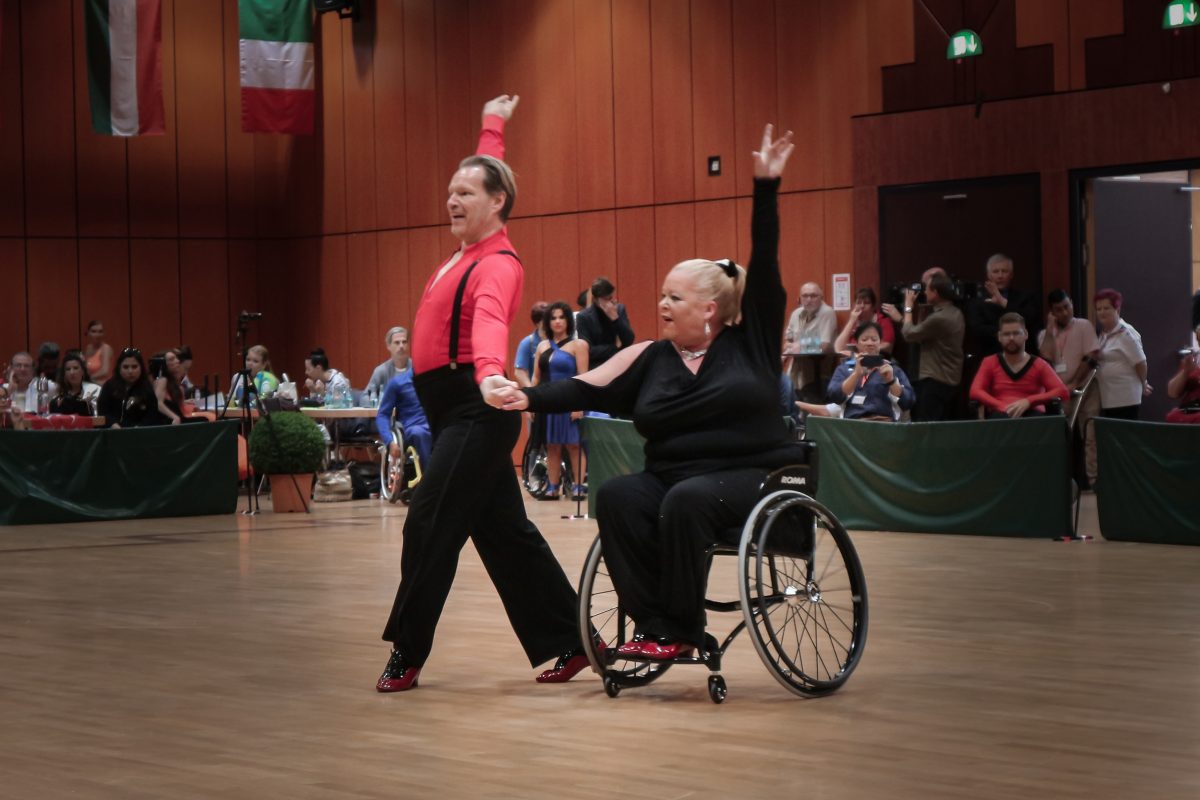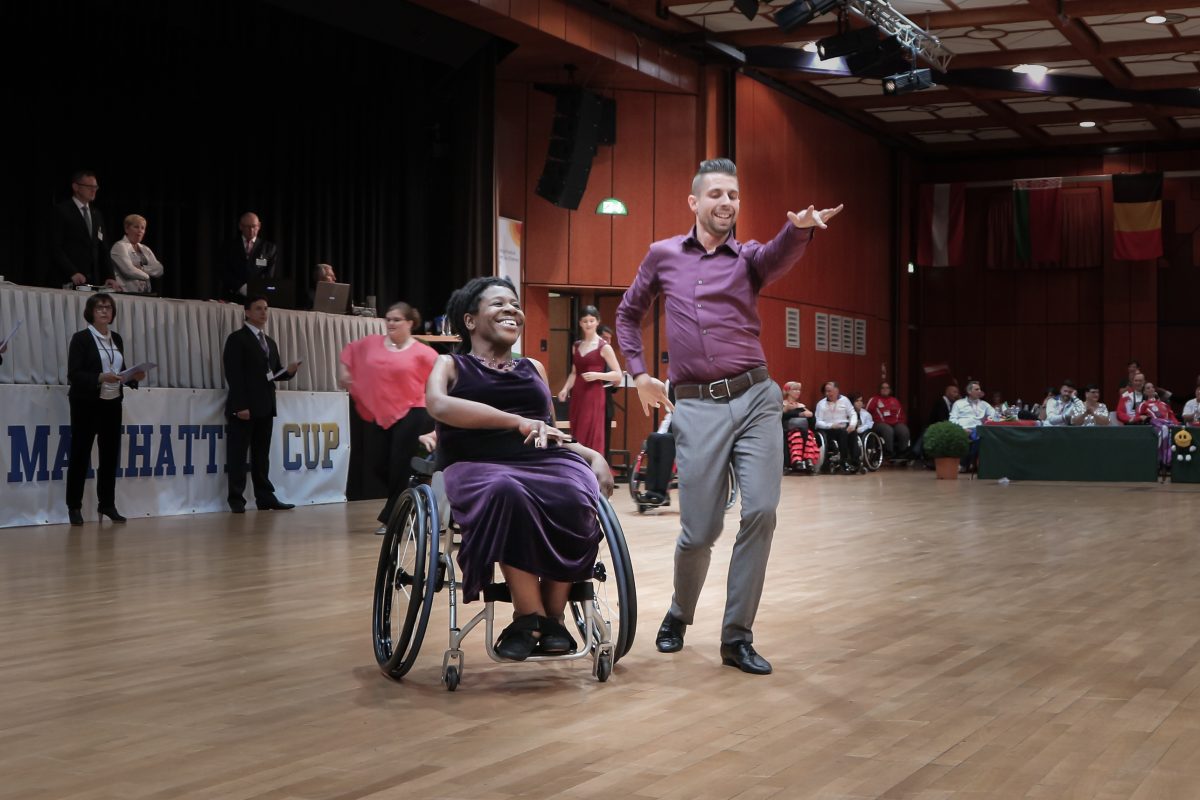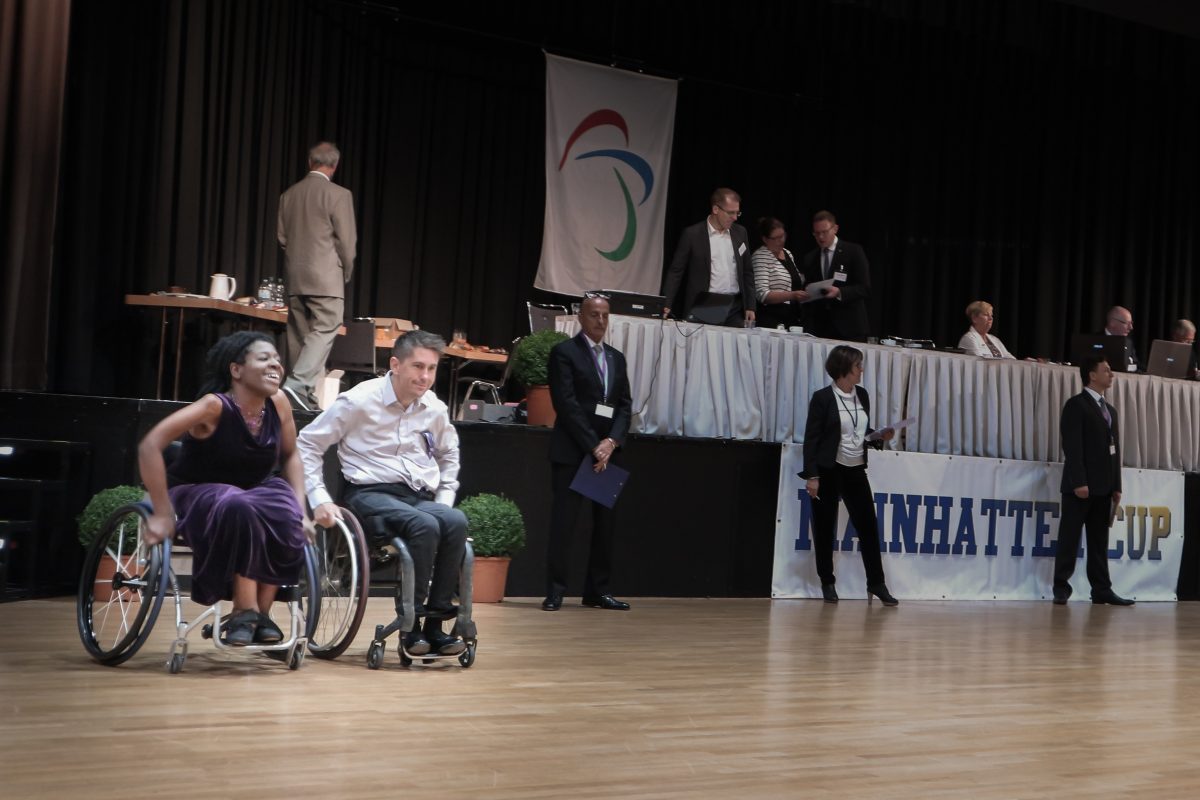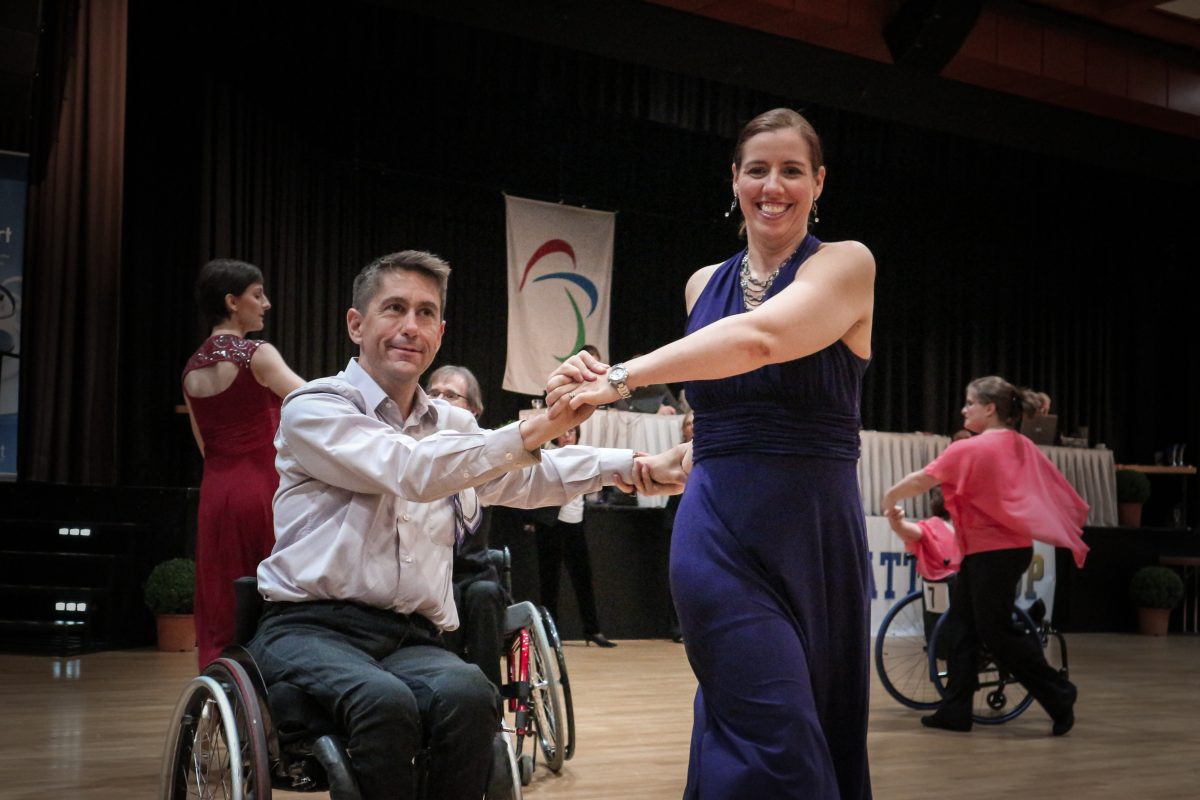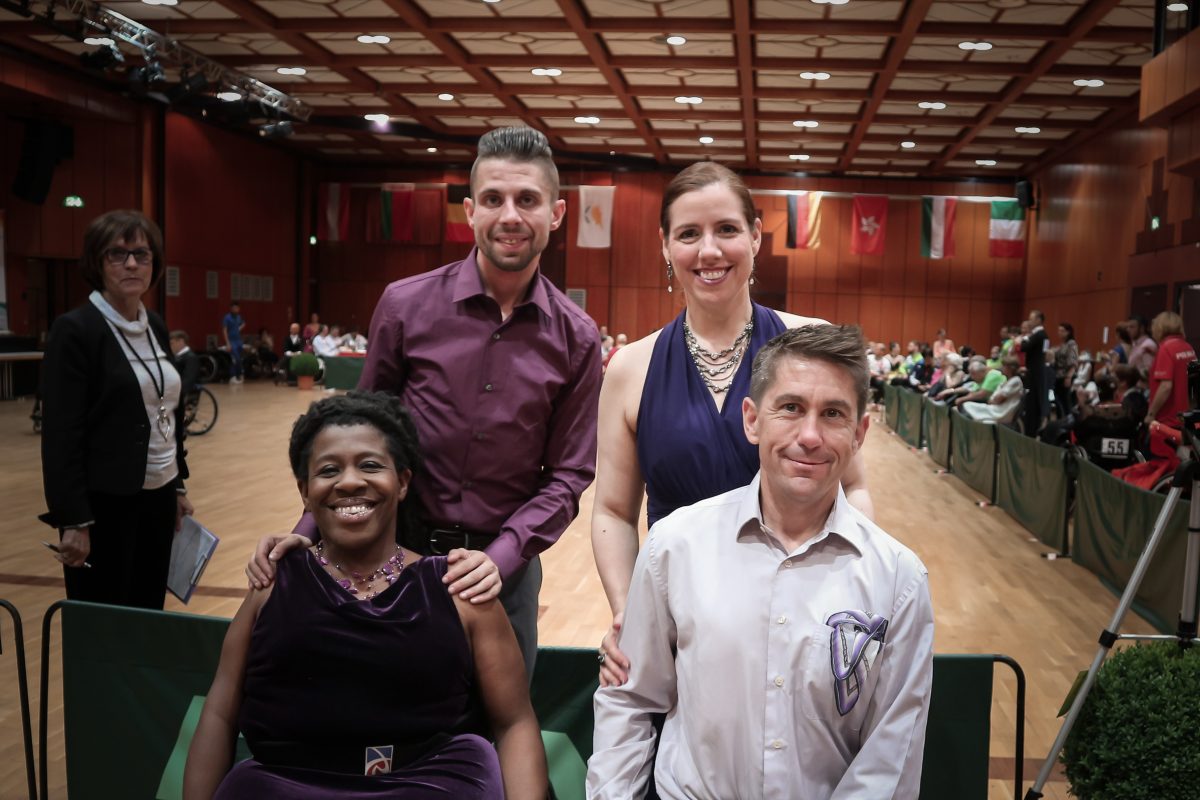 2017 Mainhatten Cup Wheelchair Dance Sport Competition
The last major competition in Europe before the 2017 World Para Dance Sport Championships attracted more than 90 athletes from 17 countries, including dancers from Cape Verde, Hong Kong, Japan and the USA, to the Mainhatten Cup, in Frankfurt, Germany.
Para Dance Sport competitors, Gary Lyness and Paula Moulton represented Great Britain along with four members of Strictly Wheels Club: Lloyd Harris, Goz Ugochukwu, Oscar Gimenez and Patricia Fernandez. This was the Strictly Wheels Debutantes first international competition, so it was a nervous outing for the pairs, even with UK National titles under their belts.
The weekend of dancing kicked off with WPDS Freestyle Singles and Combi events.
Following re-classification back into Class 2, Paula and Gary took to the floor in the Combi Freestyle 2 event against eight couples. They danced an extended version of their popular routine from their Britain's Got Talent audition.
The judges this time were not as fearsome as Simon Cowell, but still as appreciative of the routine with the couple placing fourth overall. The current European Champions clinched the event from Poland, Marek Zaborowski and Kasia Bloch, who have dominated Combi Freestyle the last year with their compelling contemporary routine.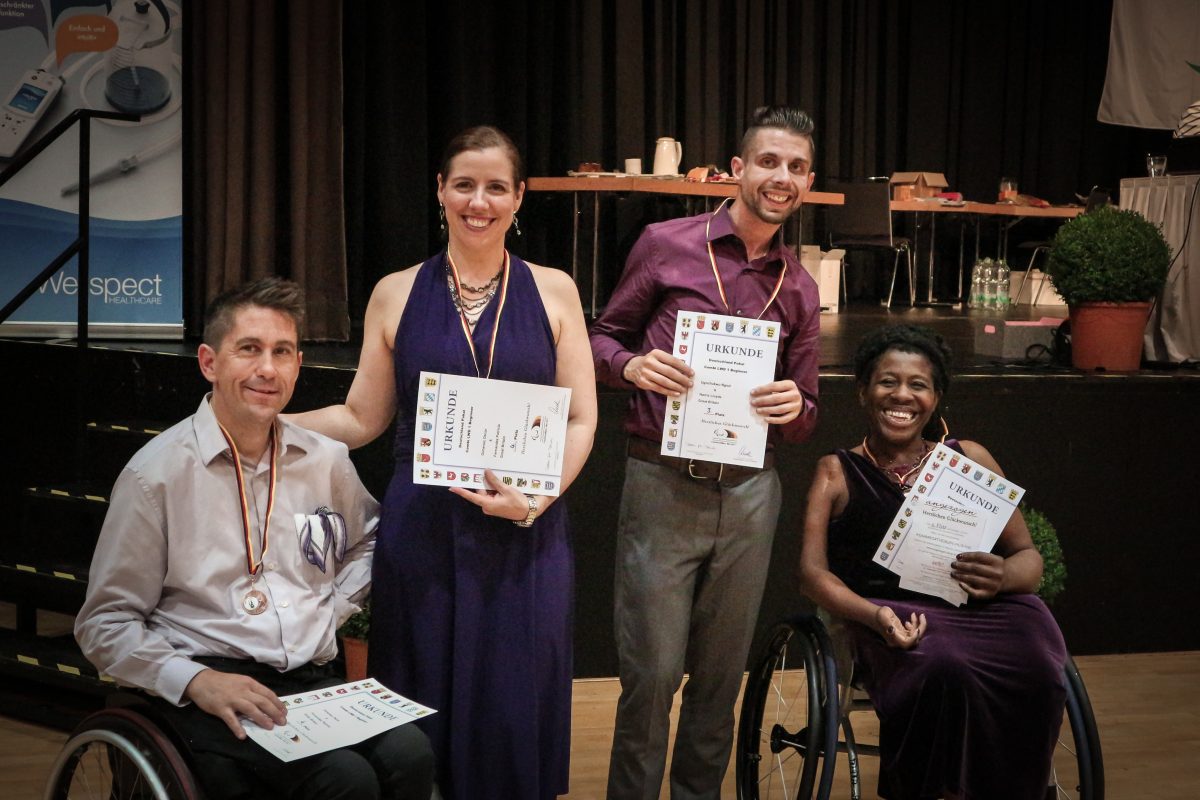 "We're so proud of our dancers in their first major competition, they danced well and most importantly enjoyed themselves on the dance floor. They're now feeling inspired to push on and keep dancing and compete more for Great Britain".

– Paula Moulton, Strictly Wheels
All the Debutante couples danced on Saturday afternoon. Competing both for Great Britain and against each other, Lloyd and Goz, Oscar and Patricia took to the floor for the Debutante Combi 1 event. After a nervous first round, they soon settled down and danced a great final with beaming smiles that warmed the audience watching.
Current UK Champions, Lloyd and Goz took Bronze losing narrowly to Germany and Austria. Oscar and Patricia finished closely behind in fourth place.
A quick partner swap and Oscar and Goz were in the Debutante Duo 1 final, dancing so well they were in a tie for 1st place against the strong Austrian team who just clinched the Gold on points leaving GB with Silver Medal.
Sunday was the day for Conventional Singles and Latin. Poland's Kasia Bloch continued her flurry of Golds taking the Single Ladies 2 title against a strong field of over ten dancers.
Gary and Paula danced for Team GB in the Latin Combi 2 event with eight couples on the floor. They danced confidently through the first round and heat and were extremely pleased to make the final placing sixth. Top spots went again to the Polish couple of Marek and Kasia with bronze to one of the home couples from Germany, Stefan and Vanessa.
Gary said "We weren't sure if we would make the final given the strong competition, especially from the Asian region. Winning over couples from Hong Kong and Japan to make the final is a great result for us. We have a new trainer this year, Accursio Romeo, so we have new choreography which is always a challenge, so we're really pleased to get this result early on. We now start the hard work with Accursio to hone technique and presentation in preparation for the World Championships in Belgium in October".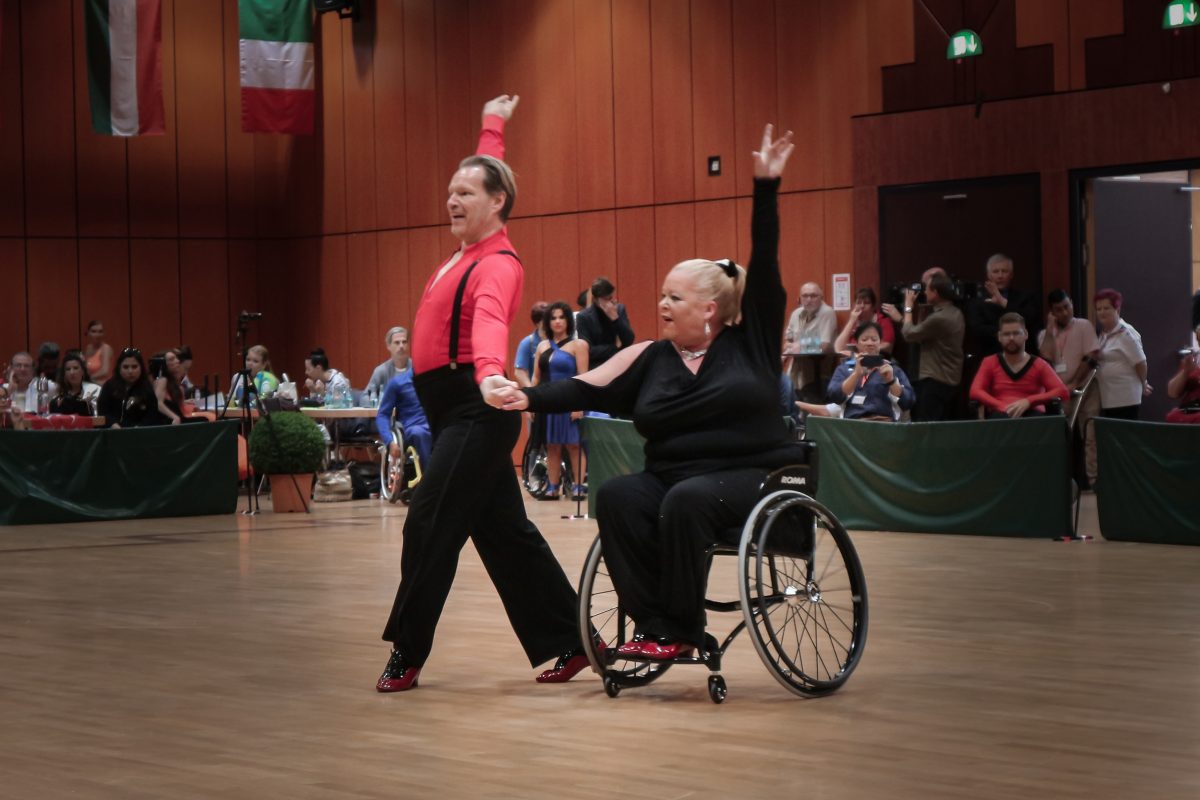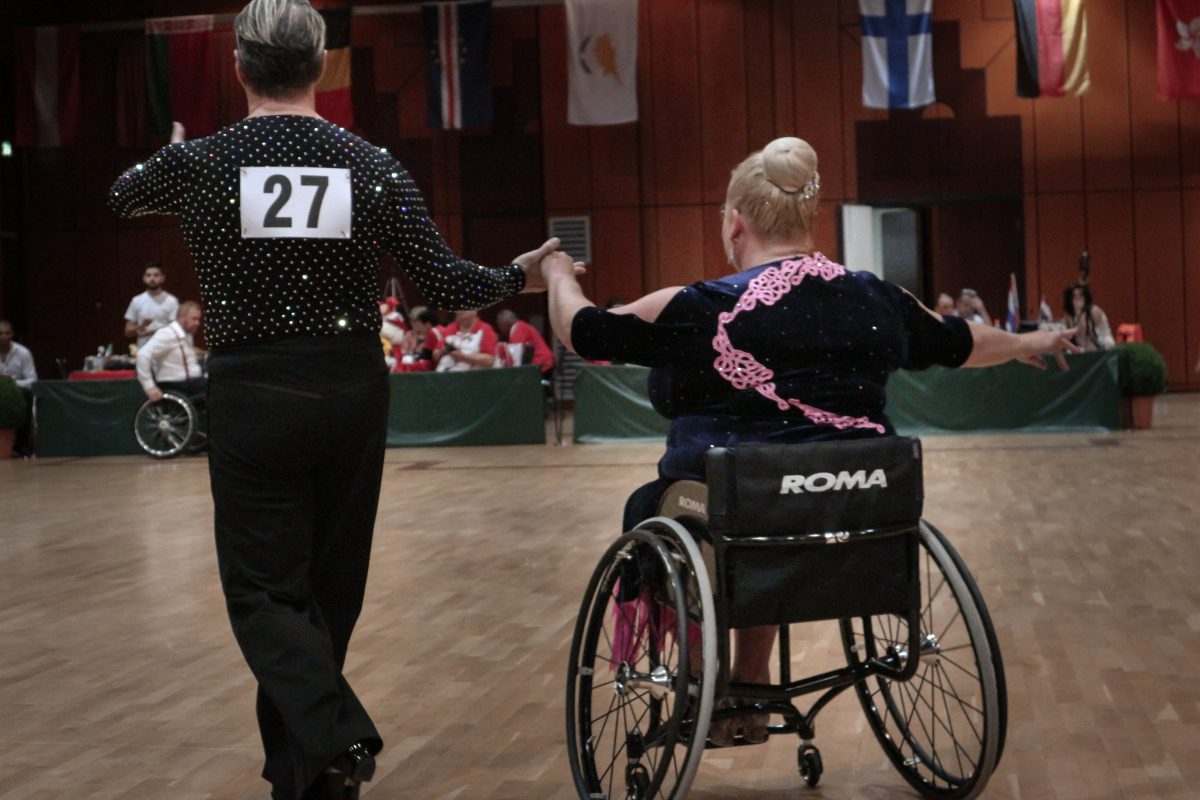 Full results from the 2017 Mainhatten Cup can be found on the World Para Dance Sport website.