University Basketball
Club Wheelchairs
RMA has worked with its partner British Wheelchair Basketball (BWB) and a number of Universities in England to create a new product specifically designed to cater for various students wheelchair requirements. During the development of the chair students, both chair users and able bodied, we able to give invaluable feedback on how the chair should feel and perform. As a result the chair offers a wide front end which can accommodate people's various leg sizes and 26" wheels as standard.
The Uni Chair comes in three seat width sizes, 14" – 356mm / 16" – 406mm / 18" – 457mm, and are colour coordinated to the BWB Participation chair.
BUY NOW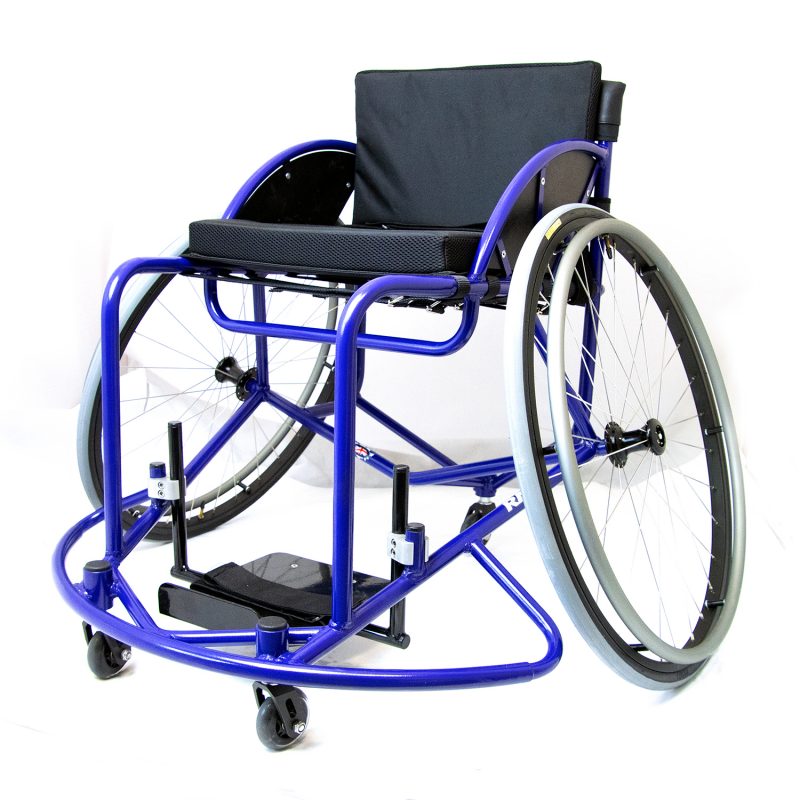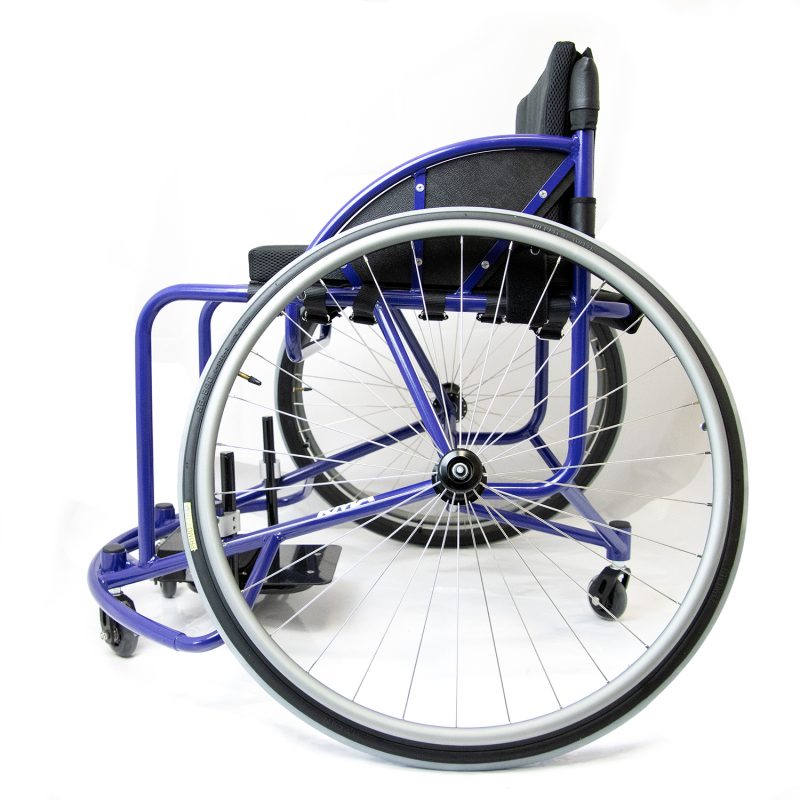 Technical Specifications
Lenco Wheels
Steel frame
Anodised aluminium handrims
Ergonomic 2″/50mm cushion
Adjustable footplate and footrest
Rear Anti-Tipper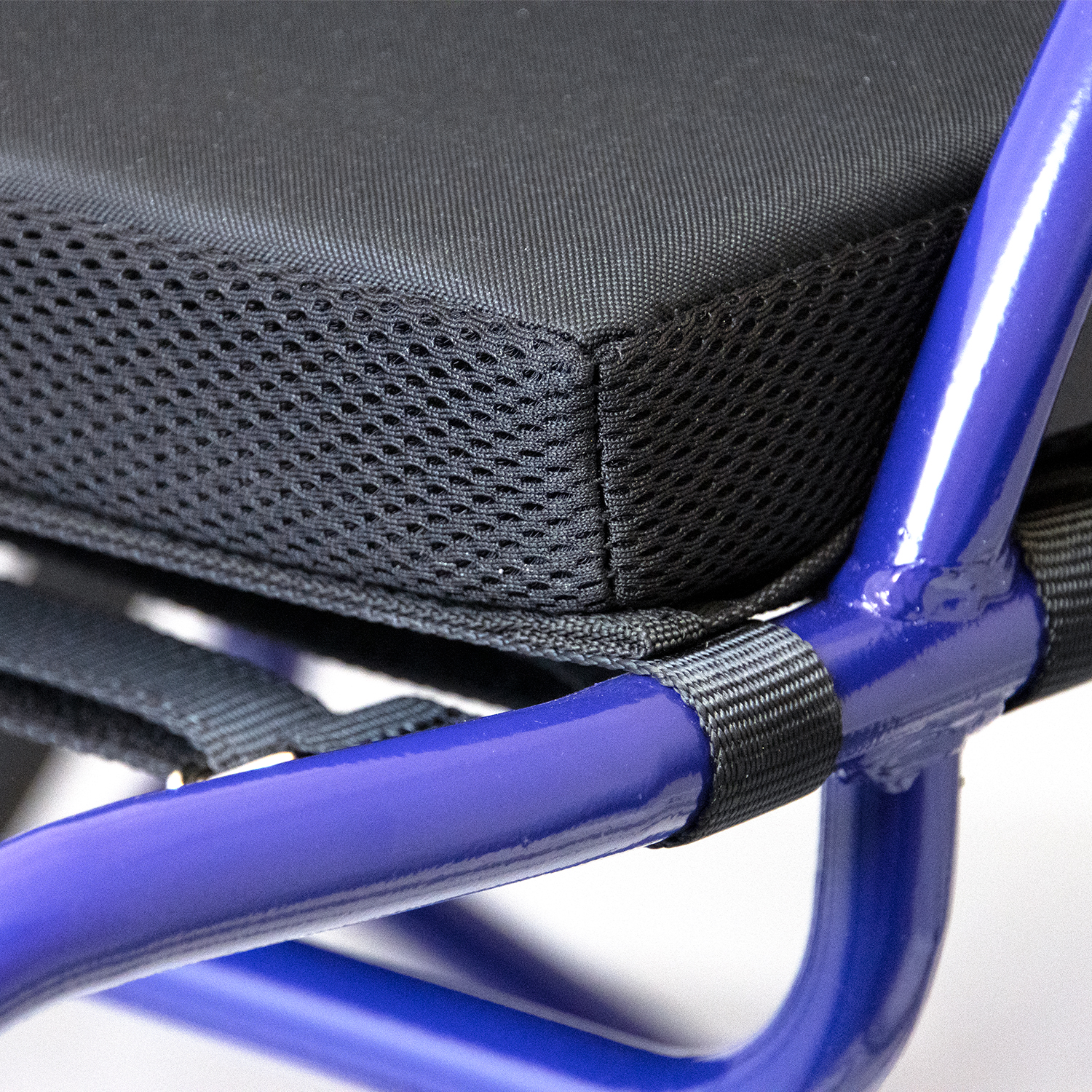 Ergonomic 2″/50mm cushion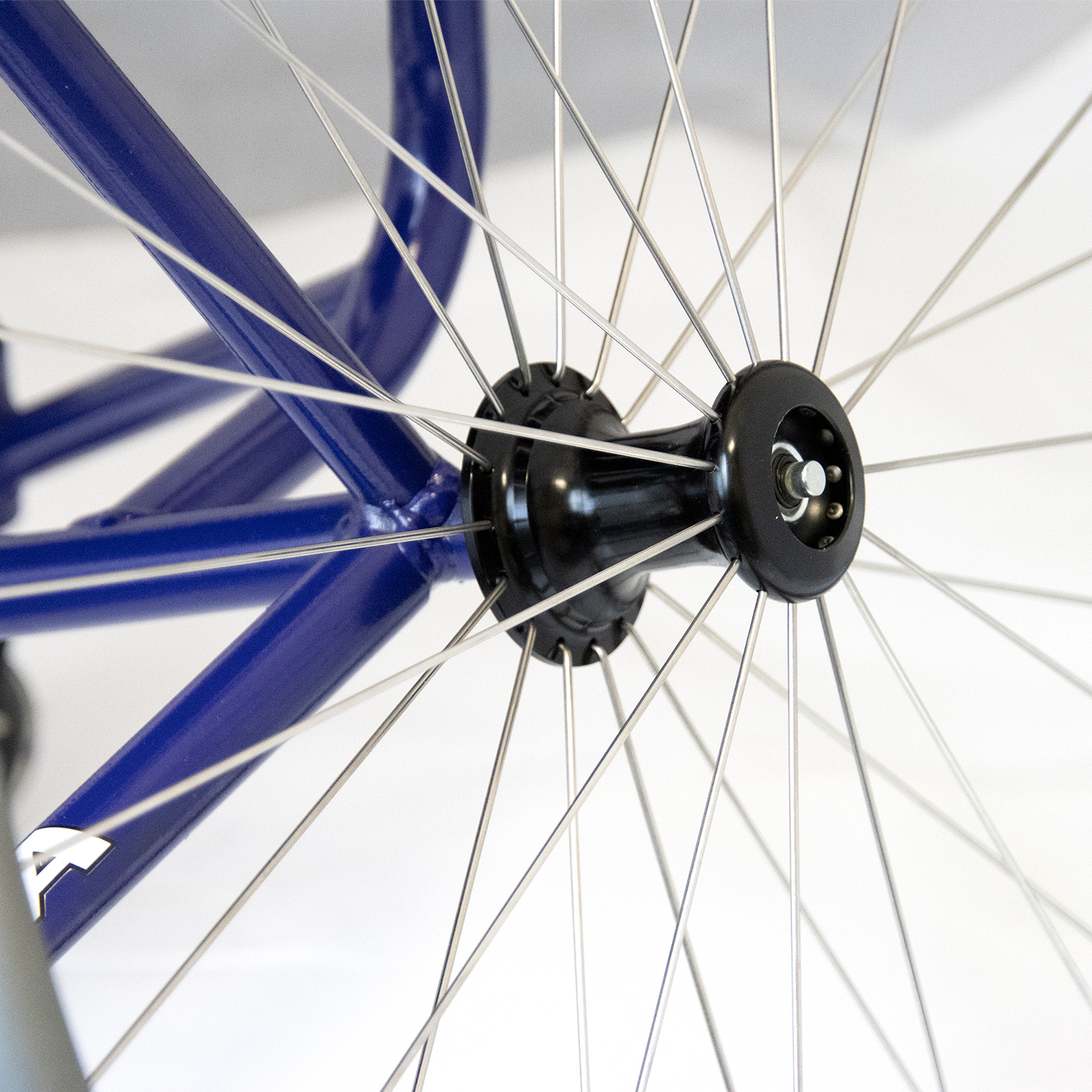 Quick release Lenco wheels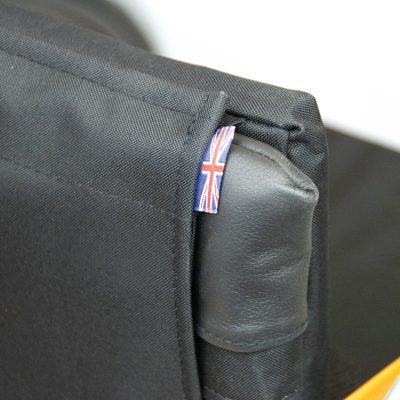 Made in Great Britain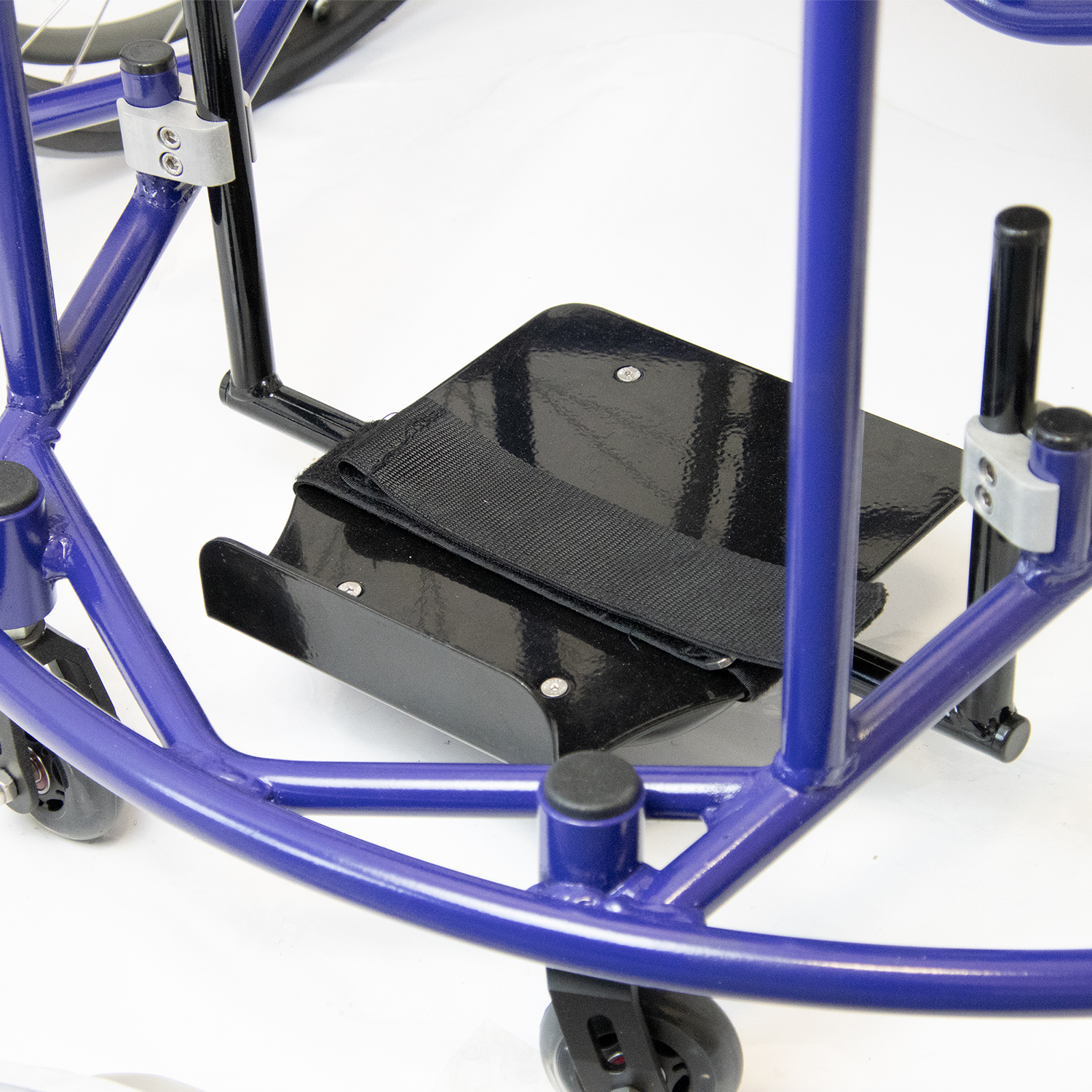 Adjustable Footrest
Rear Anti-Tipper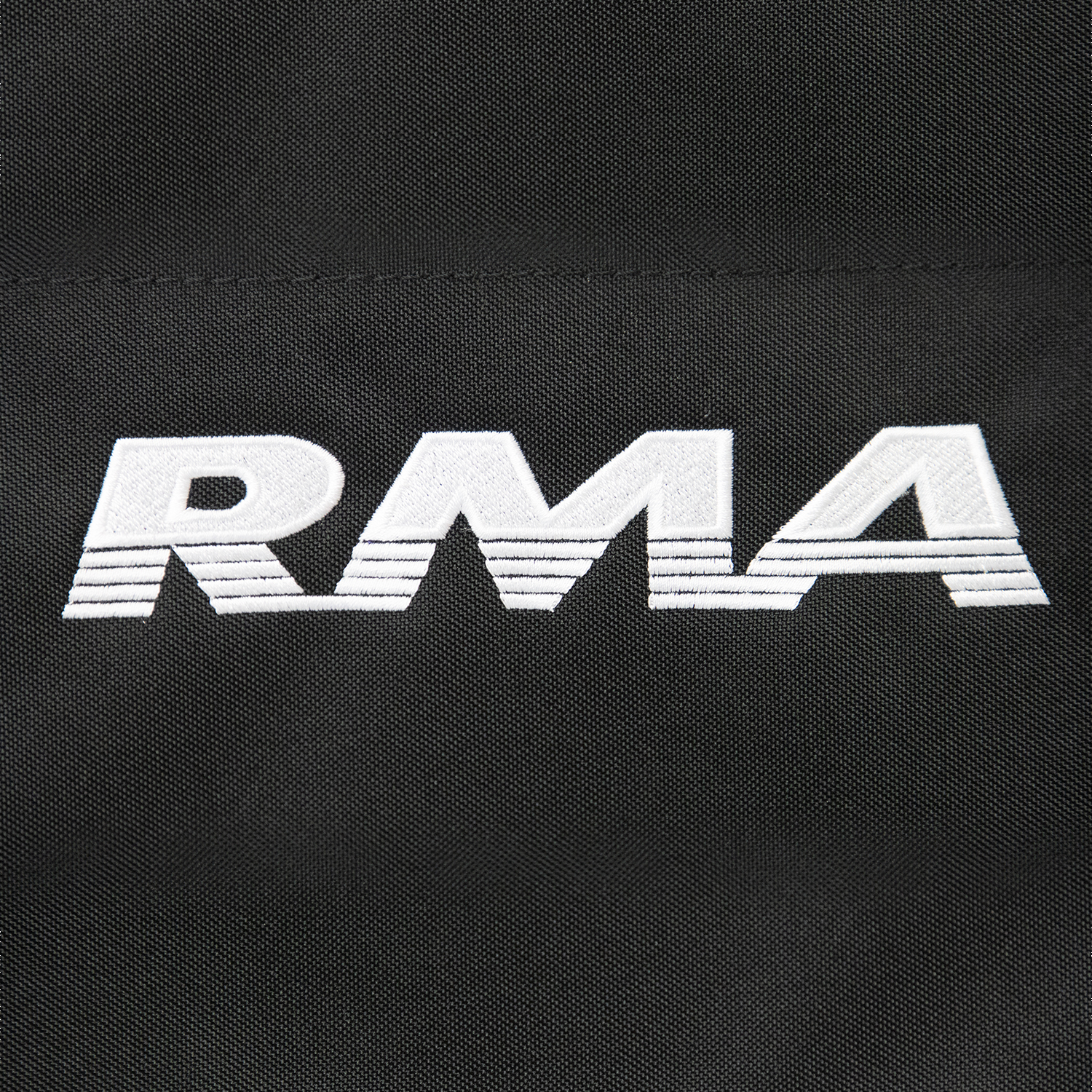 High quality stitched upholstery
Made to Measure
The Contour Body Mapping® device/system replaces the tape measure, eliminating human error of incorrect recording and interpretation. And, with moving components, you can experience how your chair will perform before the first piece of metal is cut.

Contour Body Mapping
Our Patented Contour Body Mapping® machine is a one of a kind innovation that calculates your body measurements to within two decimal points.

First Fitting Session
The first fit allows you to be measured for your chair and in the process understand how it will feel. Your chair is built around you so you can assess the level of comfort and support you can expect when your chair is completed.

Second Fitting Session
The second fitting is a RMA Sport standard for all made to measure products. A second fit allows you test your chair while it is tack welded to make any minor adjustments before completion.
Get in Touch…
Just fill in the form below and one of our team will be in touch with you.
RMA Sport Privacy Policy
RMA Sport respects your privacy. Your personal details will be kept confidential and will only be used to send you information on RMA Sport products and services we offer. In accordance with the Data Protection Act, we require your consent by submitting your details in order to hold your personal details within our systems. Your details will not be passed on or given to anyone by RMA Sport without your explicit permission. All employees who have access to your information or are associated with the handling of that data are legally obliged to respect your confidentiality. If you would like to see the information we hold about you or would like to be removed from any of our mailing lists, please contact our marketing department at RMA Sport York Road, Bridgend Industrial Estate, Bridgend, CF31 3TB, United Kingdom or email us at sales@rmasport.com.