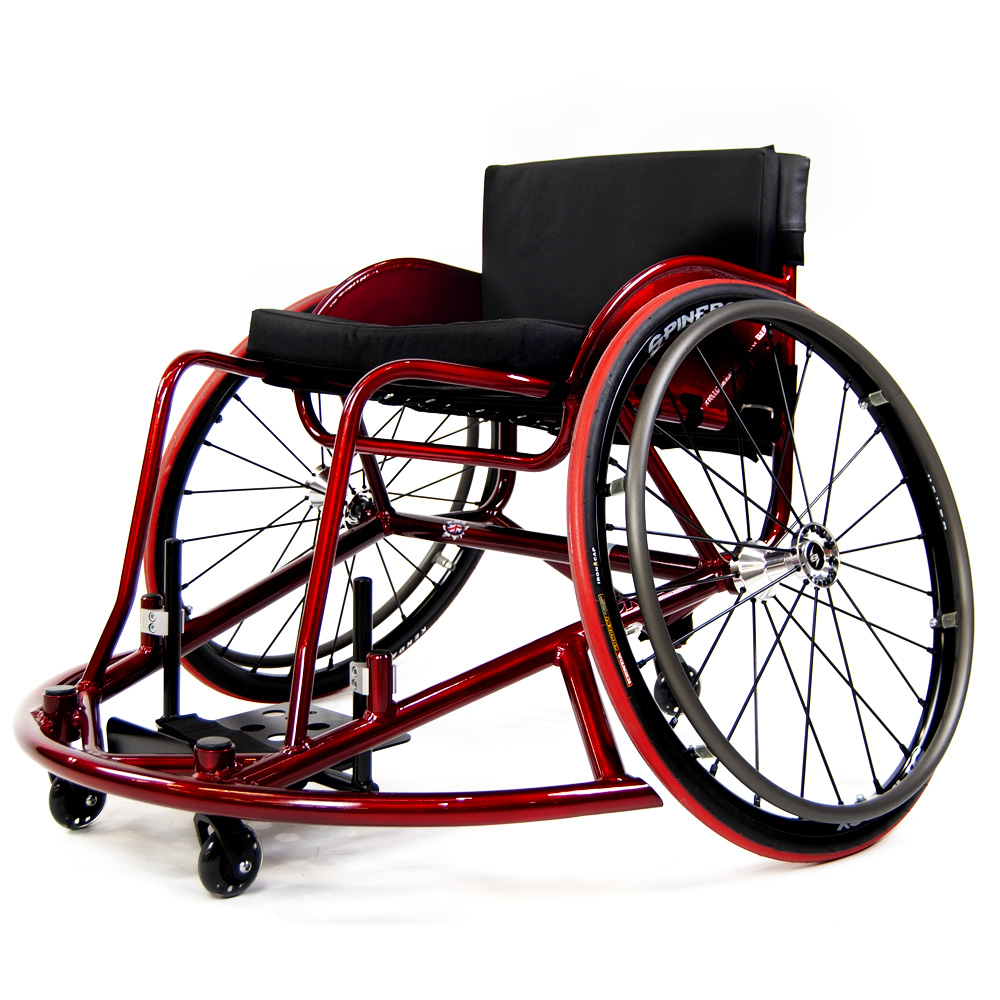 Basketball Wheelchairs
24", 25" & 26" Spinergy Wheels or Standard Wheels.
Aircraft grade 7020 Aluminium or Steel Frame.
Single or Double Anti-Tip Castors with Stepless Adjustment.
Integrated Offensive Wings.
Fixed Footrest with Calf Strap & Foot Strap.
Micro-Castor Forks.
Adjustable Tension Upholstery.
Patented Torsion Seat Plate.
Welded Side Guards.
Ratchet Straps.
Ergonomic Seat Cushion.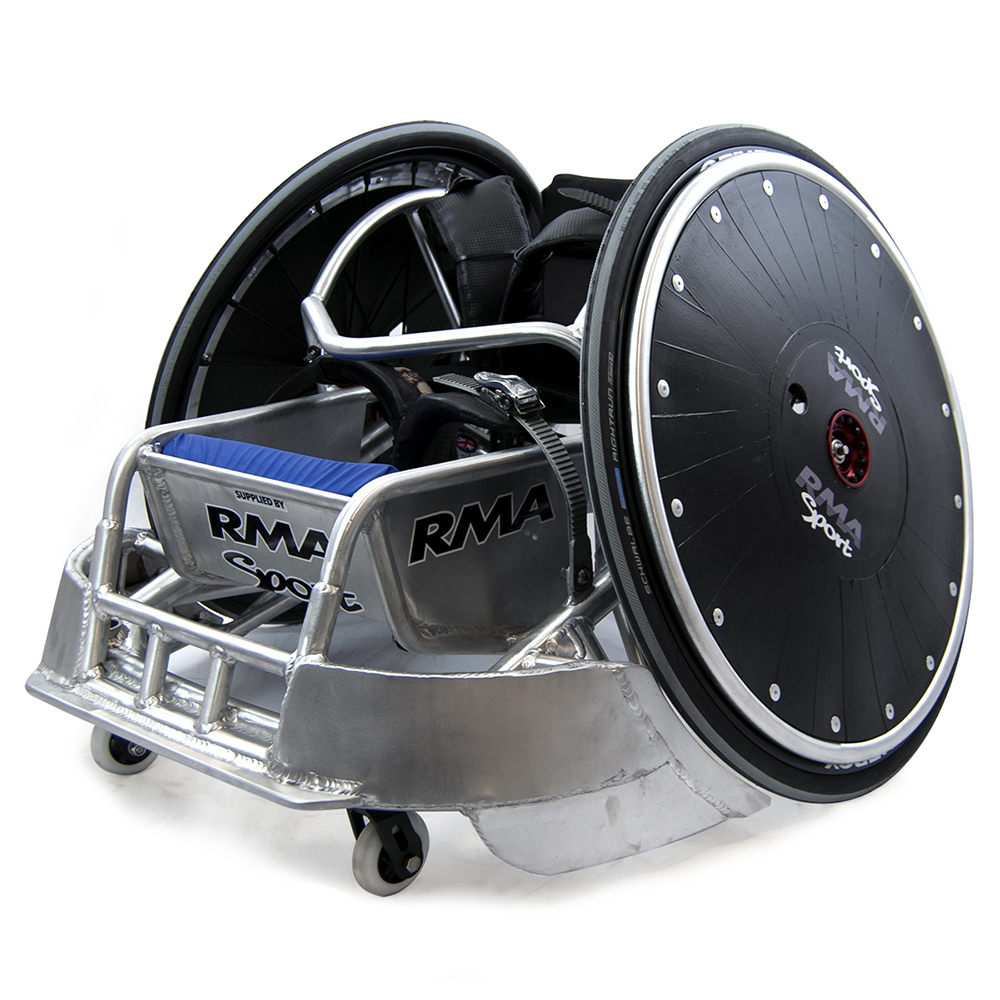 Rugby Wheelchairs
Spinergy Wheels.
7020 T6 Aircraft Grade Aluminium Frame.
High Carbon Steel Pick Bar. (Defense Models)
72mm Castors.
Black Anodised Castor Forks.
Titanium Reinforced Frame & Bumper.
Full Rim Wheel Guard With Anti Slip Coating.
Ergonomic 2″/50mm Cushion.
Double Anti-Tips.
Hook & Loop Foot Strap.
Custom frame colours available.
Optional wheel and backrest logos available on request.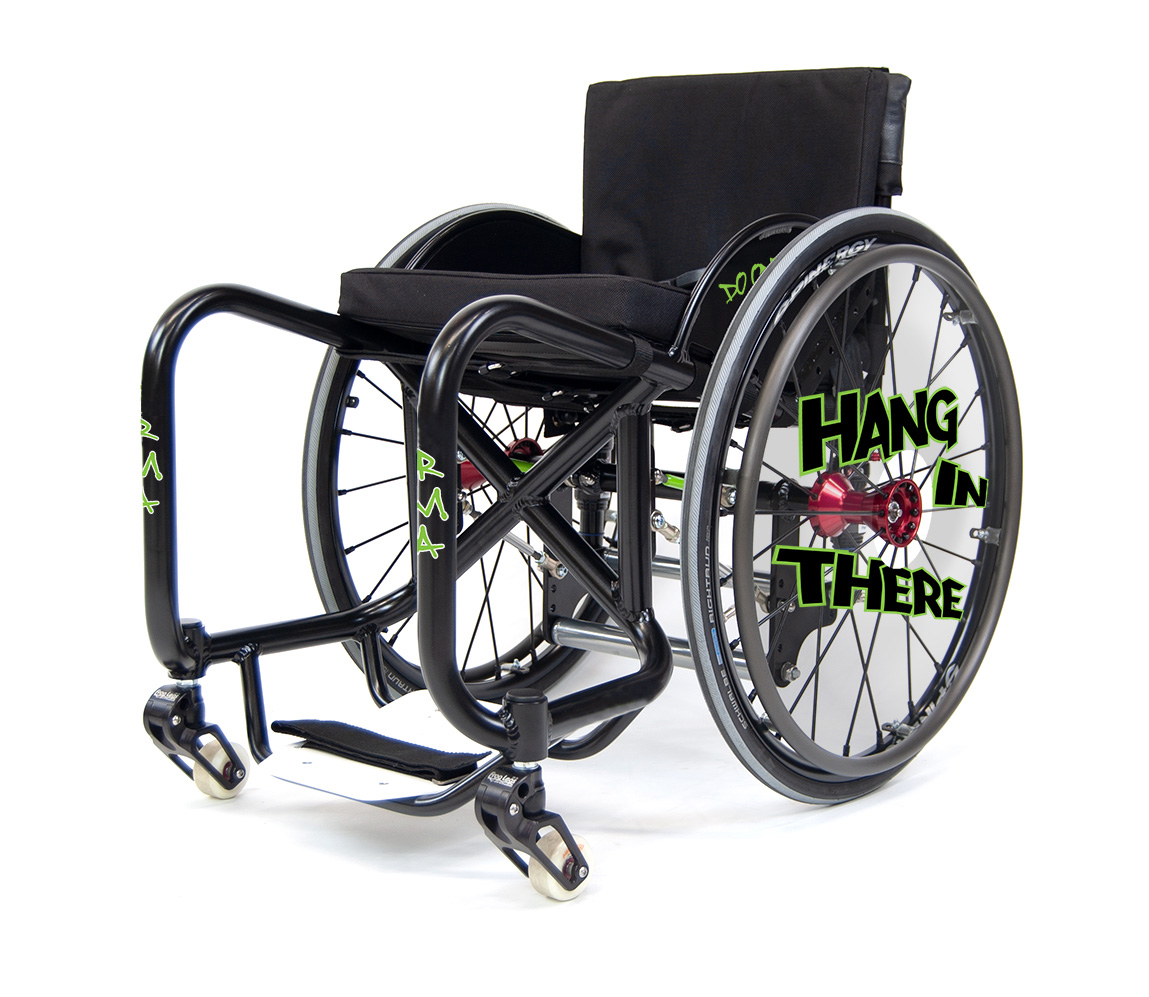 Premium Made-to-Measure
Designed by Richard Dawkes and RMA Sport
WCMX Skate Wheelchairs
Spinergy SPOX Wheels
Frog Legs front castors
7020 aluminium Frame
Anodised aluminium hand-rims
Ergonomic 2″/50mm cushion
Tension adjustable seat and backrest
Height adjustable footplate
Fully adjustable rear shock absorber
Multiple colour options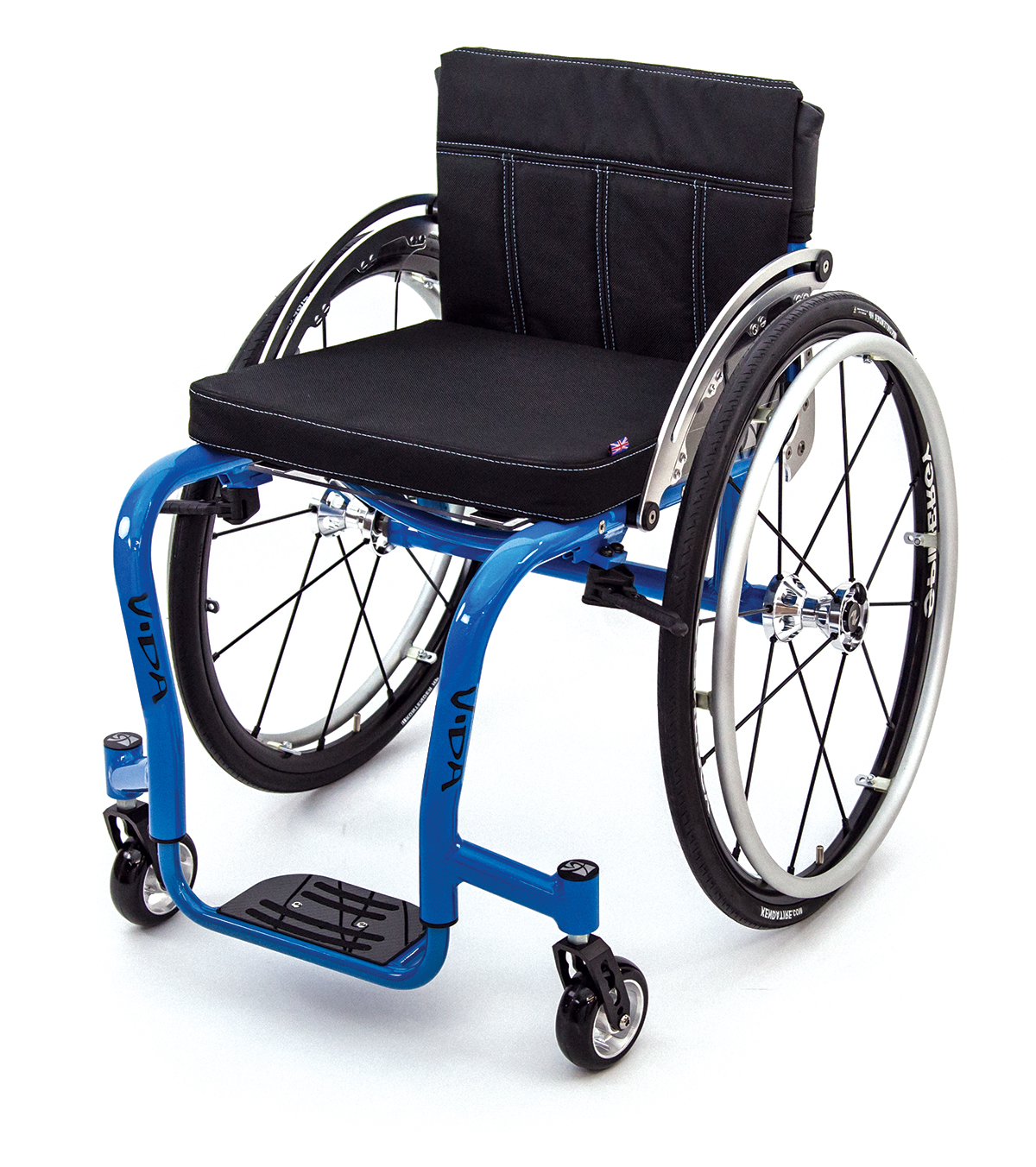 Vida Active Wheelchairs
Spinergy SPOX Wheels
Lightweight 7020 T6 aircraft aluminium frame
Anodised aluminium handrims
Polycarbonate torsion seating plate
Ergonomic 2″/50mm cushion
Folding or fixed backrest
Fixed footplate and footrest