Made to measure, not adjusted to fit.
The Contour Body Mapping experience explained...
In July 2012 with the London Olympics just around the corner, RMA were invited to attend a Great Britain Wheelchair Rugby Team training session.  It was during this visit that we spoke to the athletes about how their chairs were performing.  One question was asked of everyone we spoke to, "If it were possible, would you alter anything about your current chair?"  100% of the athletes said they would make changes.  When you consider that many of these chairs were new and had only been in use for a couple of months it got us thinking.  In this day and age there must be a better, more accurate way to measure someone for such a critical piece of equipment.
In this day and age there must be a better, more accurate way to measure someone for such a critical piece of equipment.
We set to work to devise a system that would give unrivaled accuracy and allow the user to experience how the chair would feel before they placed an order.  If we went down the route of body scanning and other already available systems the end cost would have been prohibitive.  As a result, we designed a system that delivered on all we set out to achieve. However, the design did not stop there.  Over time we have been asked if the system could deliver different things for different people.  It has been our customers' requests that have continually pushed the development.
Today, we have a system that allows the customer a unique experience when ordering a chair, no matter if it is for sport or everyday use. From the start to finish the customer is the driving force behind the process. Customers get to experience exactly how the chair will feel, they get to pick components and accessories and because our system is coupled to computer programmes specifically written for us, they get to see how their chair will look.
RMA manufactures all of its sports and active chairs at its facility in Bridgend, South Wales.  We test frame durability using CAD and manufacture our chairs to be optimal for strength and lightness. Once made, all our chairs undergo a treatment which relieves any stresses that may have been produced during the manufacturing process.  This treatment also hardens the frame to make it more resilient.
To complement the design of our chairs we only use the very best components as standard and we ensure that they have been subjected to extreme destructive testing.  All components are tested by RMA on our own equipment and this gives us the confidence and you the reassurance that the components will perform as they should.
Although a tape measure is a great and simple tool, it has its limitations.
Our chairs are produced by utilising what we believe is the best measuring system available today.  Although a tape measure is a great and simple tool, it has its limitations.  When using a tape measure, the outcome will vary and will be influenced by the experience of the person who is doing the measuring.  Also, the most experienced fitting technician cannot give you an insight into how the chair will feel… Our Contour Body Mapping System does just that.
Most manufacturers take multiple measurements using a tape measure during their assessment programme.  It only takes one inaccurate measurement due to human error for the final product to be built incorrectly.  This is not an experience you would get when being measured in our bespoke Contour Body Mapping System.
Contour Body Mapping is a patented system that offers our customers a unique experience.  It has been designed, developed by RMA and is totally unlike anything else on the market.  We are not attempting to reinvent the wheel – just the way you are measured and fitted for a truly made to measure wheelchair.
It only takes one inaccurate measurement for the final product to be built incorrectly.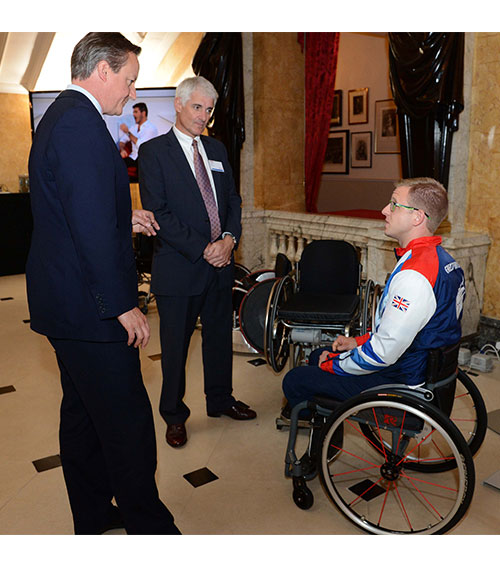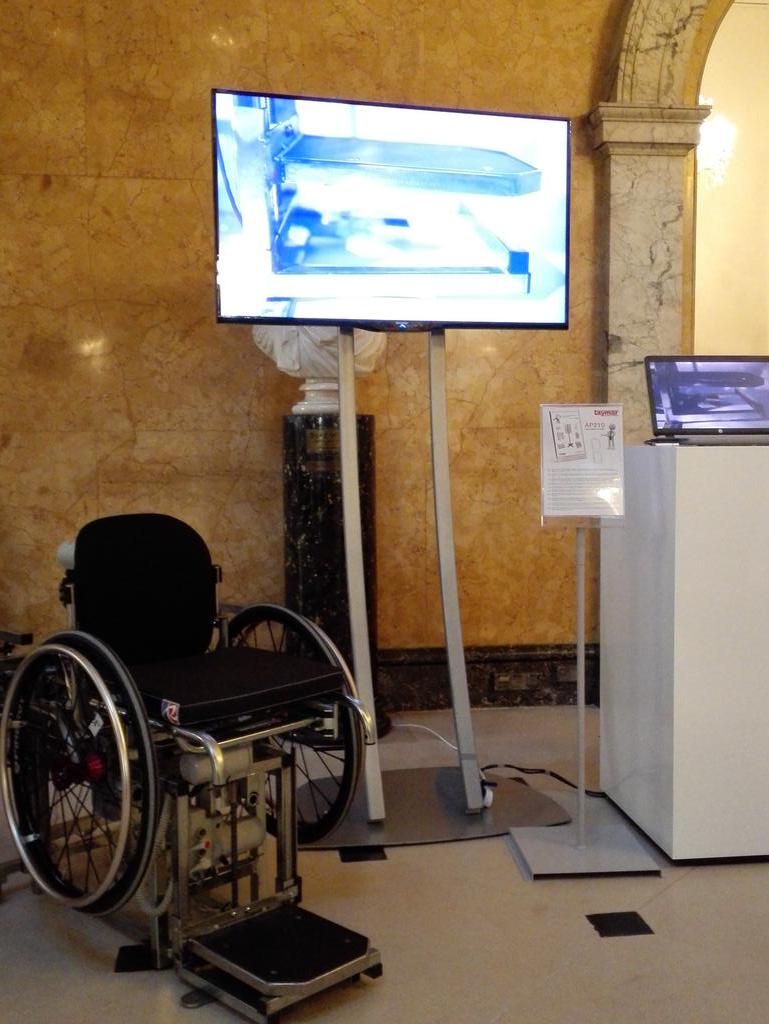 Since its introduction, the Contour Body Mapping system has been presented and utilised at many exhibitions, wheelchair sports tournaments, NHS specialist clinics and a series of high profile events.  One such event was the Great Global Investment Conference held in London in 2015.  RMA received an invitation to present its system to a select business audience from the UK and overseas.  The companies chosen to attend the event included Aston Martin and McLaren.  Former Prime Minister, David Cameron actually took the time to visit the RMA stand to discuss how the system worked.
We are extremely proud of the system we have developed but it is just the start. We are already working on the next stage of its development. Watch this space!
RMA provides a unique service that offers our customers the opportunity to try out their wheelchair before it has been completed.
This service is inclusive in the price of a made to measure sports or active wheelchair.  The chair is presented in a "tacked" stage/format which makes it possible for you to try out your chair to gauge how it feels.  It is also possible to make small alterations if you feel the chair is not 100% right,  mirroring the principle of a tailored made suit being made exclusively for an individual.  Once approved the chair is completed.
RMA prides itself on its manufacturing lead-times.  A standard build, from conception to completion including the first and second fitting sessions takes between an impressive 6 to 8 weeks to deliver to the customer.
RMA can also offer very cost effective prices on its sports and active chairs.  We are able to achieve this as we sell our products direct to the customer.